Lean To Conservatories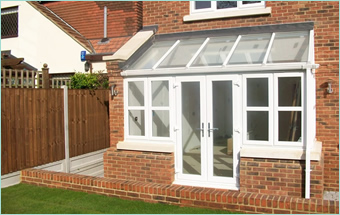 Lean-to Conservatories offer a more simplistic design making them easy to install. They are ideal if you have a smaller budget. They are also a popular choice of bungalows, as the roof tends to be much lower than the more standard conservatories.
Further information
Energy Efficient
French doors
UPVC
Various colour range

View our online PDF catalogue
To view the entire range of door styles, choices of glass and colours,
please click here.

Enhance Brochure PDF
To view the Enhance brochure please click here.