Aluminium Bifolds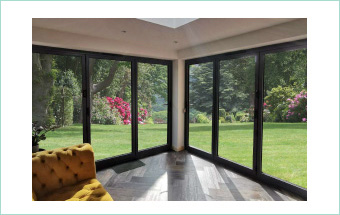 Aluminium bifolding doors create a visually stunning addition to your home and can add huge value.
Further information
Aluminium is extremely durable and hard-wearing. You'll be able to enjoy your aluminium doors for not only years but decades to come as they're incredibly resistant to the elements
It is an incredibly strong material, providing a high level of security
Aluminium doors are among the best insulated on the market, thanks to advanced thermal break technology
They require very little maintenance to ensure optimal performance and to keep them looking good as new
Alumimium BiFolding Doors PDF

To view the entire range, please click here.